Cavalleria Toscana Ladies jersey fleece training polo -Navy/white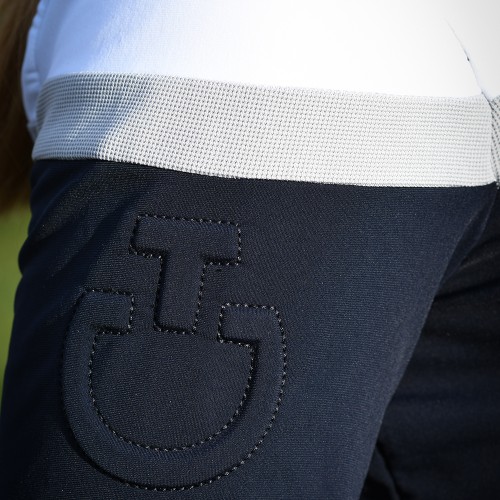 Cavalleria Toscana Ladies jersey fleece training polo - Navy/White
Cavalleria Toscana ladies soft jersey training top ensure that each item is designed to encourage top performance.
Soft and comfortable, the right amount of stretch, soft to touch fleece lined.
Stunning 3 colours with White at the top, so it can also be worn under your show jacket. Light grey strip with Navy lower half.
Attention to detail, as you would expect from CT, with CT logo on the half zip and embossed CT logo on one sleeve.
Tags: navy, base layer