Cavallo Nele Navy Ladies Sleeveless Show Shirt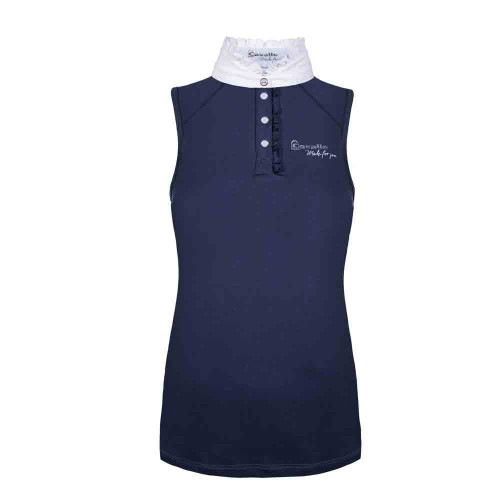 Cavallo Nele Navy ladies sleeveless show shirt
A perfect ladies competition shirt! This is so flattering with a mesh fabric under the arms to keep you extra cool on those hot days!
With a small elegant ruffle on the collar and at the Four pearl poppers stays at the neck.
The small silver Cavallo logo on the Chest add a touch of sparkle.
Made from 90% polyamide and 10% elastane, this fabric is very breathable and incredibly comfortable under a competition jacket.
Wash at 30 degrees.