PS of Sweden Athens Grackle bridle -Brown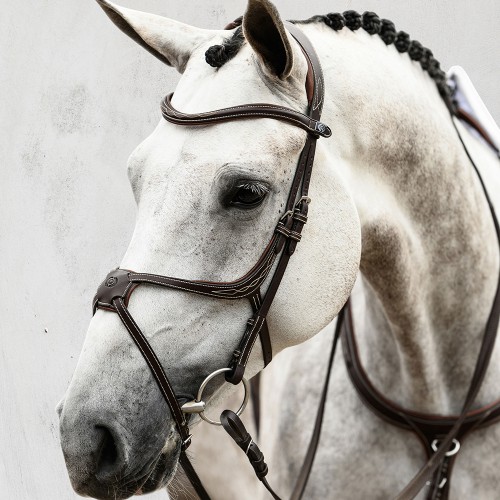 PS of Sweden Athens Grackle Bridle -Brown
A twist on the classic figure of eight, Mexican, grackle bridle, This bridle is ideal for the horse which is strong and run into the fences, forward going or sensitive around the jaw.
The noseband lower strap in shaped and curved for an anatomical fit, with softly padded cheekbones to help prevent chaffing, There is an air gap in the centre of the padded and shaped headpiece to allow maximum freedom for the sensitive poll nerve area.
Elastic cradles which allow the bit to suspend the bit in the horse's mouth, thus helping further to relive the poll pressure.
To complete the bridle, the browband is convex in shape and has a sturdy clasp that keeps the browband in place.
Tags: brown