PS of Sweden Monogram Black dressage Saddle pad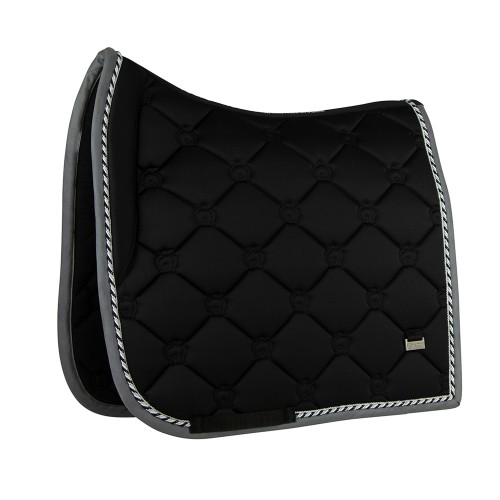 PS of Sweden Monogram Black dressage Saddle pad
Part of the new mix and match collection, Black with Anthracite. The PSOS Monogram dressage pads are anatomically shaped to fit the shape of your horses back perfectly. The unique cushion combined with the girth strap holds the saddle pad in position without causing any friction.
The PS of Sweden crown is discreetly embroidered into the saddle pad and team with the double piping makes this an exquisite quality dressage saddle pad.
Matching clothing and accessories are also available.