PS of Sweden Monogram Scarlet dressage Saddle Pad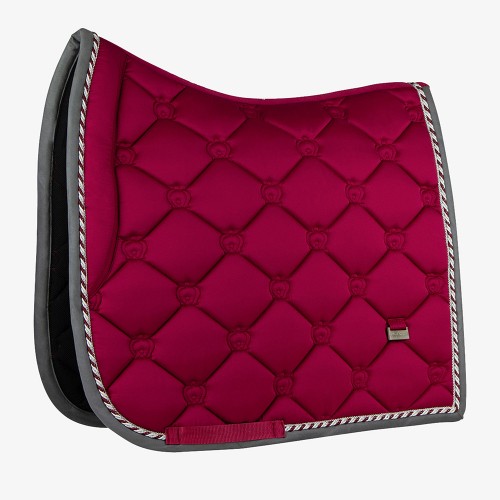 PS of Sweden Monogram Scarlet Dressage Saddle Pad


The Ps of Sweden Monogram dressage pad is Shiny, dirt-repellent material with PS crown monogram quilt. The quick-dry material on the inside to efficiently wick away moisture.
Stunning deep raspberry colour. The saddle pad is equipped with the unique stop cushions and girth strap to keep your saddle pad still during the entire ride.
Lots of matching items also available, including baselayers, bandages, fly veils ...
Machine wash with similar colours at 30 degrees C (86F). Keep in mind that edges on your saddle pad can contract after the wash. It is therefore important that the saddle pad is stretched out when it's wet.