Busse Competition Bridle Numbers -set of 2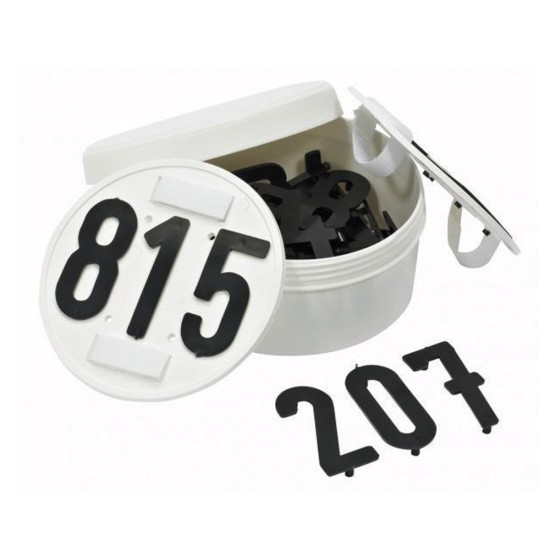 Busse Competition Bridle Numbers -set of 2
Competition Bridle Numbers -set of 2

A must for every dressage competitor, these pair of robust plastic bridle number 001-999. Come in neat storage screwed top pot to keep them clean and tidy. The pot contains two sets of round disks, which have slots to add up to 3 digit numbers.
There is a Velcro fixing to the bridle at the top and bottom of each disk, but could also be used on a saddle cloth if loops were stitched on. Durable, strong and easy to clean.
Easy to use, you just plug in numbers. Ideal for BD Dressage or where competition numbers are required to be worn in the arena.