Kentucky horsewear Navy velvet Show rug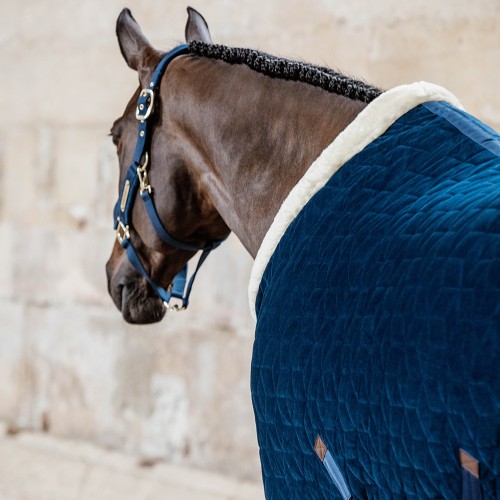 Kentucky horsewear Navy velvet Show rug
Stunning and eye-catching horse rug, The ultimate in luxury for your horse and a new addition to the already very popular Kentucky show rug, now comes in limited edition Velvet. The classic Navy velvet outer matched the velvet collection of saddle pads, fleece bandages, fly veils and matching dog collars and leads.
Filled with 160 g fibre filling and with a soft faux fur lining that will avoid rubbing and keep your horse coat polished while wearing it. A stunning Faux sheepskin collar finishes off the look.
machine washable at 30 degrees.
Tags: Navy