PS of Sweden Black rolled 13mm supergrip dressage reins - Black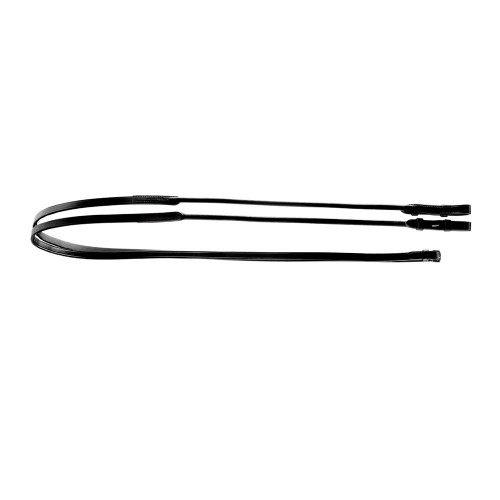 PS of Sweden rolled 13mm supergrip dressage reins - Black
Round rolled stitched reins with super grip. Billet fittings to the bit can be used on a snaffle bridle or a double bridle. Also known as inside grip reins, leather outers and grip inside.
The reins have our patent-pending elastic Cradle™ (in polyester) to offer the horse a softer contact between the mouth and hand. If the horse prefers the reins without the cradles, they are designed to be easily removed by simply detaching the cradle.
English vegetable tanned Black leather.
- Silver coloured buckles.
Size 2 (Cob) – 260 cm
Size 3 (Full) – 290 cm