PS of Sweden rolled black leather cheekpieces with elasticated cradle and hook/billet fittings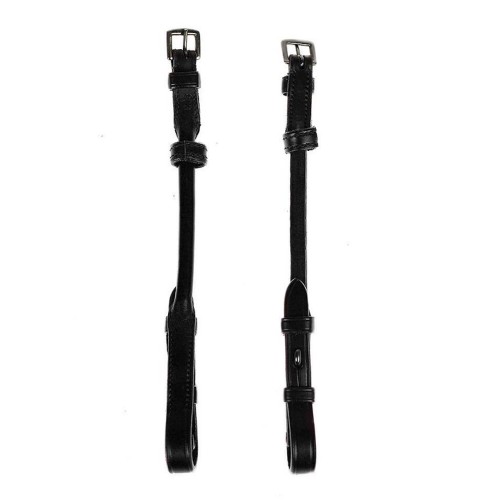 PS of Sweden rolled leather cheekpieces with elasticated cradle and hook/billet fittings
PS of Sweden bridles with selectable cradles™, elasticated cradle to help relieve poll pressure.
You can choose when and if to use your cradles™ by easily hooking them on and off.
Round stitched leather with hooks billets to the bit area and gun-coloured buckles.
The cheek pieces have been adjusted in size to get the perfect length both with the cradle™ hooked on and off.
Made of exclusive English, vegetable tanned leather!
Black and Sold in pair.