Woofwear Berry cotton dressage saddle cloth with 'd' rings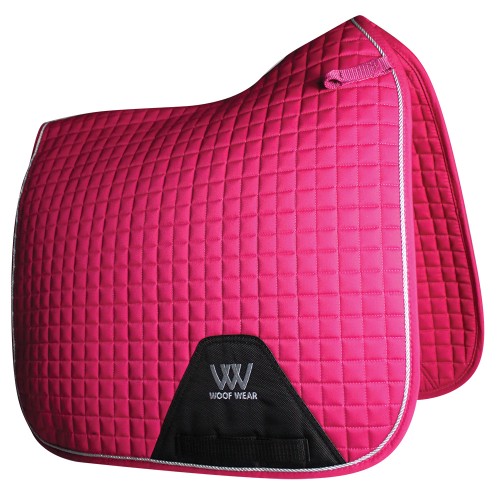 Woofwear Berry cotton dressage saddlecloth with 'd' rings
Wonderful Berry, a lovely colour for both Winter or summer and looks amazing on any colour horse.
We made dressage saddle cloth, part of the Woofwear colour fusion range.
Shaped with high withers, designed to fit perfectly with the modern dressage saddles. 'D' ring to attach to the d rings on your saddle which hold the saddle pad up rather than pulling down on the wither area.
One size - full