Kentucky boot Bag - Grey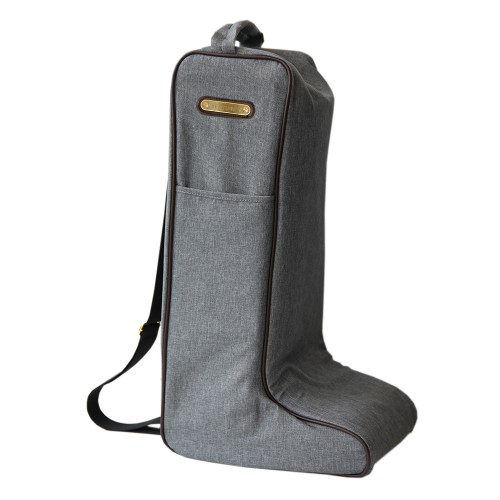 Kentucky Boot Bag - Grey
This Kentucky Horsewear boot bag must be the most luxurious one on the market and the perfect way to protect your long boots at home or going off to a competition. The boot bag is lined with the most luxuriously soft faux rabbit fur to prevent scratches on your boot's leather and the outer fabric of the boot bag is very hardwearing. Artificial leather piping adds to the luxury and durability of the boot bag and there is a name tag on the front which can be reversed and personalised. On the outside, there is a slot for your whip to go too. An adjustable nylon strap means the boot bag can be carried over your shoulder and there is also a carrying handle on the top for optimum carrying comfort.
Machine washable at 30 degrees (do not tumble dry).
Matching Bridle bags also available.
Also available in Navy.