Kentucky White artificial sheepskin lined dressage boots - Hinds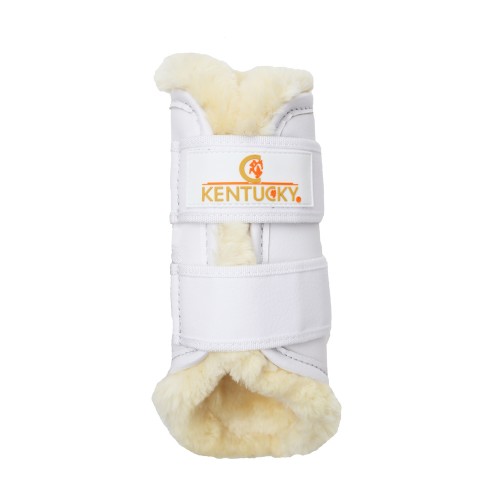 Kentucky White artificial sheepskin lined dressage boots - Hinds
Tried and trusted by top professionals these lightweight, 100% breathable and long-lasting top quality dressage boots combine classic looks with state of the art materials. Kentucky Horsewear excel when it comes to combining outstanding performance with brilliant design.
The hardwearing and tough 100% waterproof Solimbra outer fabric with soft artificial Sheepskin lining and an EVA protective internal layer make them exceptionally comfortable. Anatomically designed with two strong Velcro straps, these elegant, smart boots also come with an easy care label making them ideal for both competitions and everyday use. One size - full
Also available in Black or Brown.