Pikeur Lona Vest top - Black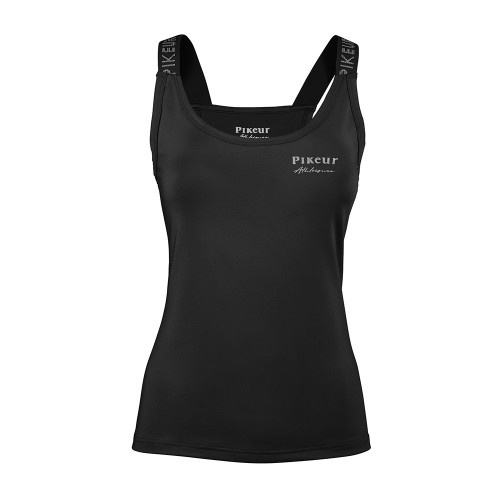 Pikeur Lona Vest top - Black
A great top for the summer weather, part of Pikeur athleisure range. An ideal choice for summer training in the saddle or out running.
Made from Tech-jersey fabric, which is soft to your skin, feels cool, is breathable and drys quickly. The straps have stretch and are interwoven with Lurex for the added style and luxury finish.
Small silver "Pikeur' on the front.
Tags: black