PS of Sweden Boss black Noseband with black lining Double bridle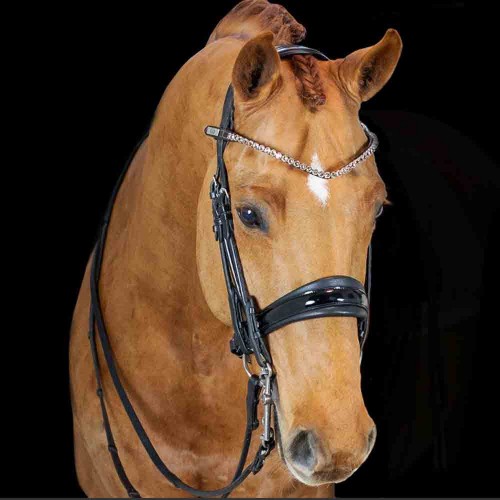 PS of Sweden Boss black Noseband with black lining Double bridle
Anatomical double bridle which is comfortable, neat and functional, ideal for dressage at the higher levels ( FEI approved).
Comes in two versions of the leather noseband and browband, Patent ( Shiny) or Leather.
The many features are ;
The headpiece is designed to offer the utmost relief of pressure and freedom around the ears. The side straps are one piece with the headpiece to further reduce the pressure on the horse's neck.
The patent noseband is padded and with soft shaped black lining, and has the 'Magic flash' so can also be a flash noseband if required or a cavesson without leaving any visible marks on the noseband.
The noseband also has unique side pieces which can also be adjusted sideways to suit the contours of your individual horse allowing to be adjusted to avoid the sensitive cheekbones.
Rolled leather cheekpieces with the PS of Sweden unique cradles complete the look.
Reins and Bits not included