PS of Sweden Dressage Set Silver Ruffle.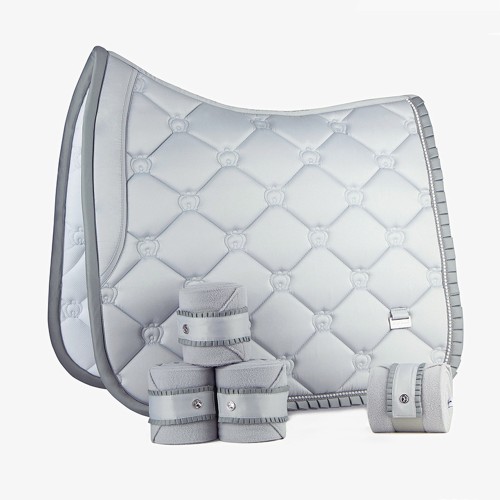 PS of Sweden Dressage Set Silver Ruffle
New for Winter 2020 form PS of Sweden the ruffle collection. This set of Dressage saddle pad and matching ruffle bandages is so elegant. The Silver monogram saddle pad has eyecatching sparkly crystals with a pleated ruffle binding.
Anatomically shaped to allow extra freedom at the withers, the shaped padded stop cushion stops the saddle pad from sliding forward when being used. The wonderful top fabric is dirty repellent with an anti-bacterial underside, which is also moisture-wicking and quick dry.
The set is completed with matching soft fleece polo bandages which also have the ruffle detail.