PS of Sweden GP Black and white lined Snaffle bridle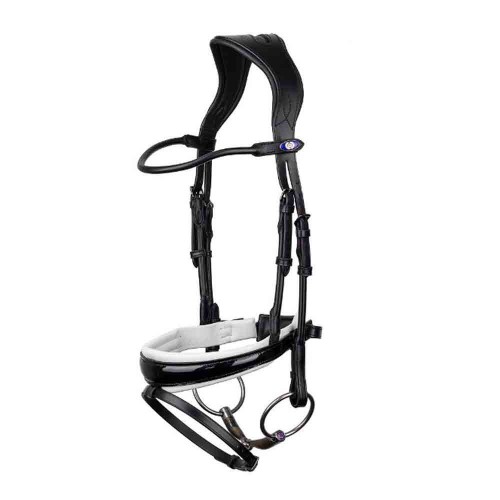 PS of Sweden GP Black and white lined Snaffle bridle
An eyecatching rolled leather anatomical shaped bridle with Patented and shaped black leather noseband with soft white padding. There is also a patent/ lacquered leather version available, this is for the leather version.
The centre of the noseband is wider and then shaped to a narrower fit toward the sides. Ideal for horses with sensitive jaws and cheekbones
The noseband has a magic flash attachment, allowing it to be either a flash noseband or a Cavasoon without leaving any visible signs. You get to choose which suits your horse.
Comes with a rolled leather browband with 'clickit' system, making it easy to change from the rolled to a Cyrstal browband ( purchased separately) if required.