PS of Sweden London snaffle Bridle- brown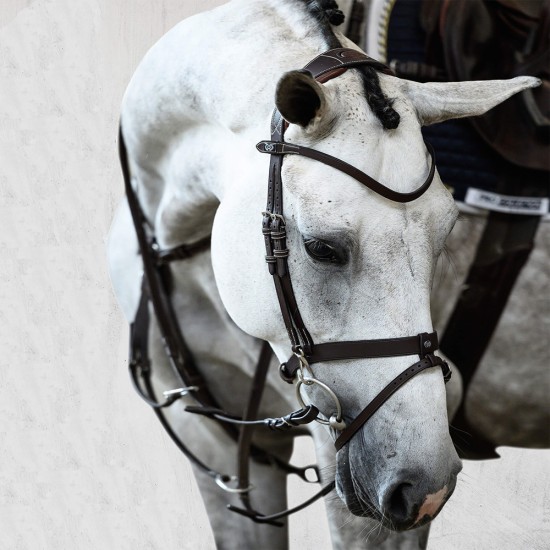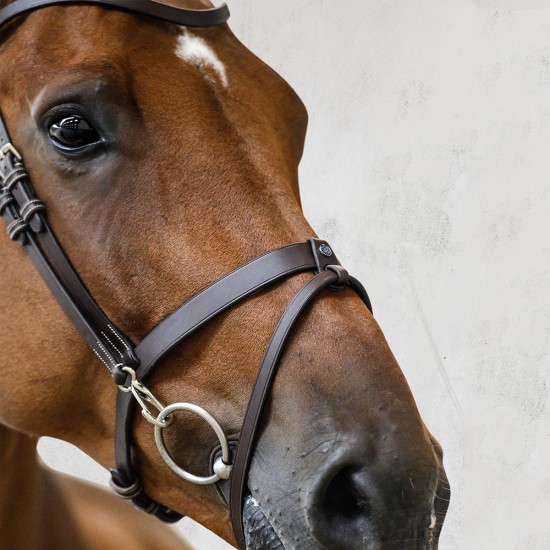 PS of Sweden London snaffle Bridle- brown
PS of Sweden London snaffle Bridle- brown
A stripped high function-bridle with a flat, simple noseband that has a completely removable flash strap discretely decorated with a PS badge. The hooks of which the bit attaches to have a transparent rubber cover in order to minimize the rattling that may occur between the metal. This is the perfect bridle for riders who often changes the bit since the simplicity of the hooks makes the bit-changing process very simple and efficient.
The headpiece has an air gap over the highest part of the neck, to give maximum freedom for the sensitive nerve tracks, muscle attachments, and ligaments that all attach at the neck. It has also got built up, softly padded edges with an anatomical, oval shape around the ears.
The browband has our new, convex PS-button with an extra sturdy clasp that keeps the browband in place and shapes the leather backward and down.