PS of Sweden Sleek Gold leather browband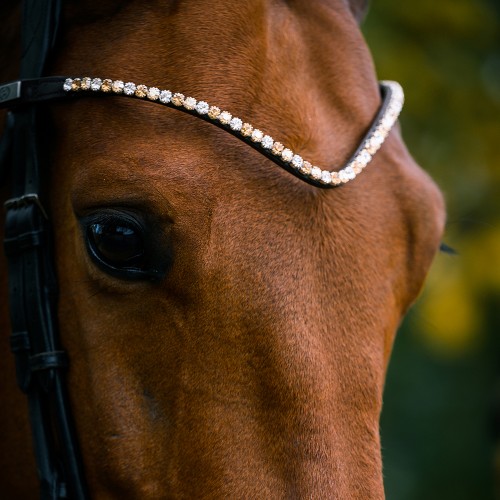 PS of Sweden Sleek Gold leather browband
A stunning browband, 'u' shape with click it system. Stylish Gloden tones of White, pale gold and Amber.
The PS of Sweden patented Click It design allows you to change the browband in a few seconds even with the bridle still on the horse. The Click It design allows you to use the browband on all bridles of standard size (32mm/1.25").
Available in Lengths:
Size 2 ( Cob) – 40 cm
Size 3 ( Full) – 42 cm
Size 4 (XFull) – 44 cm
As all The PS of Sweden browbands are handmade the length may vary by a few millimeters.