Black Italian leather patent flash noseband bridle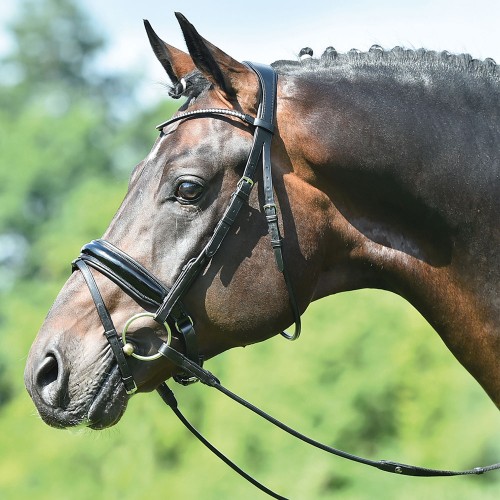 Black Italian leather patent flash noseband bridle
Beautiful bridle elegant with a wide softly padded flash patented leather noseband and rolled leather detail.
Made of the best Italian leather.
Softly lined headpiece has an anatomical shape that provides optimal distribution of pressure and comfort for your horse.
The noseband is attached symmetrically on both sides. So is the throat lash, this enables a perfect fit.
Its nose strap is wider than normal, softly lined, shiny patent leather. Buckle with a roller for easy fastening.
Padded Liner under the jaw will provide your horse with comfort.
Trendy, droopy browband which is narrow and decorated with quality artificial crystals.
Hooks billets fittings to bit straps and fitting are made of stainless steel.
The bridle is sold without reins.
A top quality bridle!