Woofwear Turquoise CC jumping saddle cloth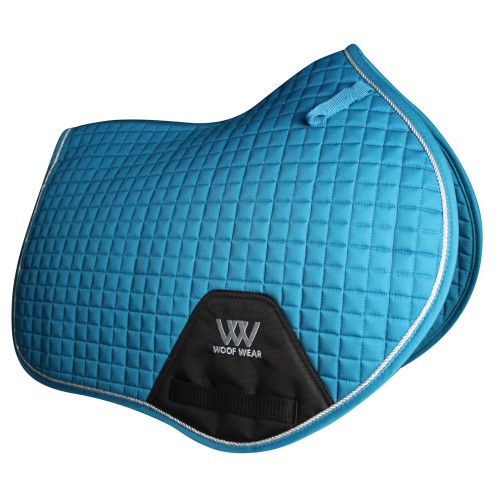 Woofwear Turquoise CC jumping saddle cloth
Rich deep Turquoise, this wonderful fun close contact jumping saddle cloth, made by Woofwear is part of the colour fusion range.
Designed for the comfort of your horse with high wither design which is shaped to your horse and mirrors the modern saddle shapes. 'D' ring attachments to the saddle.
Made from polycotton fabric which is breathable. Silver binding and Ballistic nylon girth pads.
One size - full